Dear Friends of YadaFactor,
A year ago we took a leap of faith. We launched our first online course called The YadaFactor Experience. For over a decade, YadaFactor has been teaching people how to go deeper with God, how to hear His voice through scripture, how to verbally process what they were learning in a safe environment – and all of this took place in workshops, home meetings and retreats. Last year, we took advantage of technology, and developed a way to expand our reach across the country and globe. AND guess what? IT WORKED!
It worked because of you! Yes, it took many, many hours of work from our team, but it was your prayers, financial support, encouragement and participation that propelled this God-sized vision into a reality! In the past year, 48 people have completed the course and we are preparing to start another session this fall! Momentum is growing.
One of our participants said: "Like the prodigal son, I slowly, reluctantly turned my path toward my Father. He rejoiced and ran out to greet me! I am home again. My burden is light and my heart is full."
Home again. That is what we hope for every person who encounters YadaFactor; that they will allow the Father's love and His love letter (The Word) to permeate every part of their life.
Thank you for walking alongside us and WE STILL NEED YOU!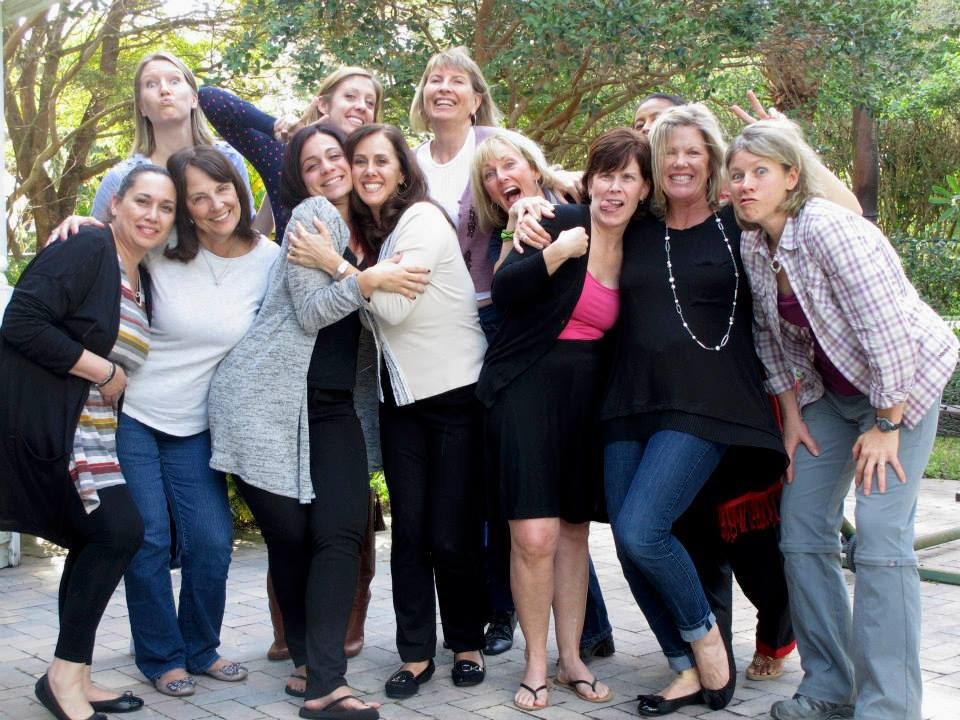 Our cost to put one person through the YadaFactor Experience is much higher than the $149 suggested donation we ask for the program (and we offer scholarships for those who can't pay). Our budget this year is $161,084. As of today, we are less than 50% funded.
Will you help us?
We know there are so many amazing causes to support. Problems such as homelessness, addiction, starvation, human trafficking, etc. are very real in our world today. 
---
But, could we challenge you to think about the root of many of these problems and their escalation?
---
We believe God is using YadaFactor to get to the root of these problems; an ever-increasing absence of God in the culture.
Giving to YadaFactor supports something more intangible, but over time it is a catalyst that God is using to communicate through the Bible. As we learn to hear God, he grips each heart as he did long ago through a burning bush. Moses was restored, challenged and called to do something that seemed impossible. He took the challenge when he heard God speak to him.
If you will help us, we believe God will use your partnership to address the root by helping more people hear God, then follow His lead.
Throughout scripture God often used one person, willing to say yes, to change the direction of a nation. Courage comes when God becomes bigger than the giant before us.
The giant before us right now is the budget to keep this program going. We know God will provide, but we also know we must tell others our needs. We need to raise $100,000 by December 31st to meet our annual operating budget. All donations are tax deductible.
You can give today online.
Or you can mail a check to: 
YadaFactor
11156 Whispering Pines Lane
Boca Raton FL 33428 
If you have questions or want to learn more about YadaFactor, we'd love to connect. You can reach Co-Founder Debbie Csutoros at debbie@yadafactor.com or 561-756-4268. 
Thank you for considering our request for support and your prayers!
Please pray for our fall session of men and women (yes, we just launched a beta group for men!) beginning September 9th. Specifically pray they will:
Prioritize daily time with God in the Bible to become Godly leaders for change.
Gain confidence that they are hearing God's voice.
Enjoy abundantly living in God's promises despite their circumstances.
Wrestle through fears and questions in the safe spaces Yada provides.
Grow in their spiritual stability to endure life's storms.
Trade hectic schedules for silence and green pastures.
PS. If you are near the Boca Raton, FL area – please save the date of November 1st for our annual fundraiser. Stay tuned for more details.
With love,
Debbie, Pegi, Cindy
and the YadaFactor Team